Pro Designs Shower Wall Panels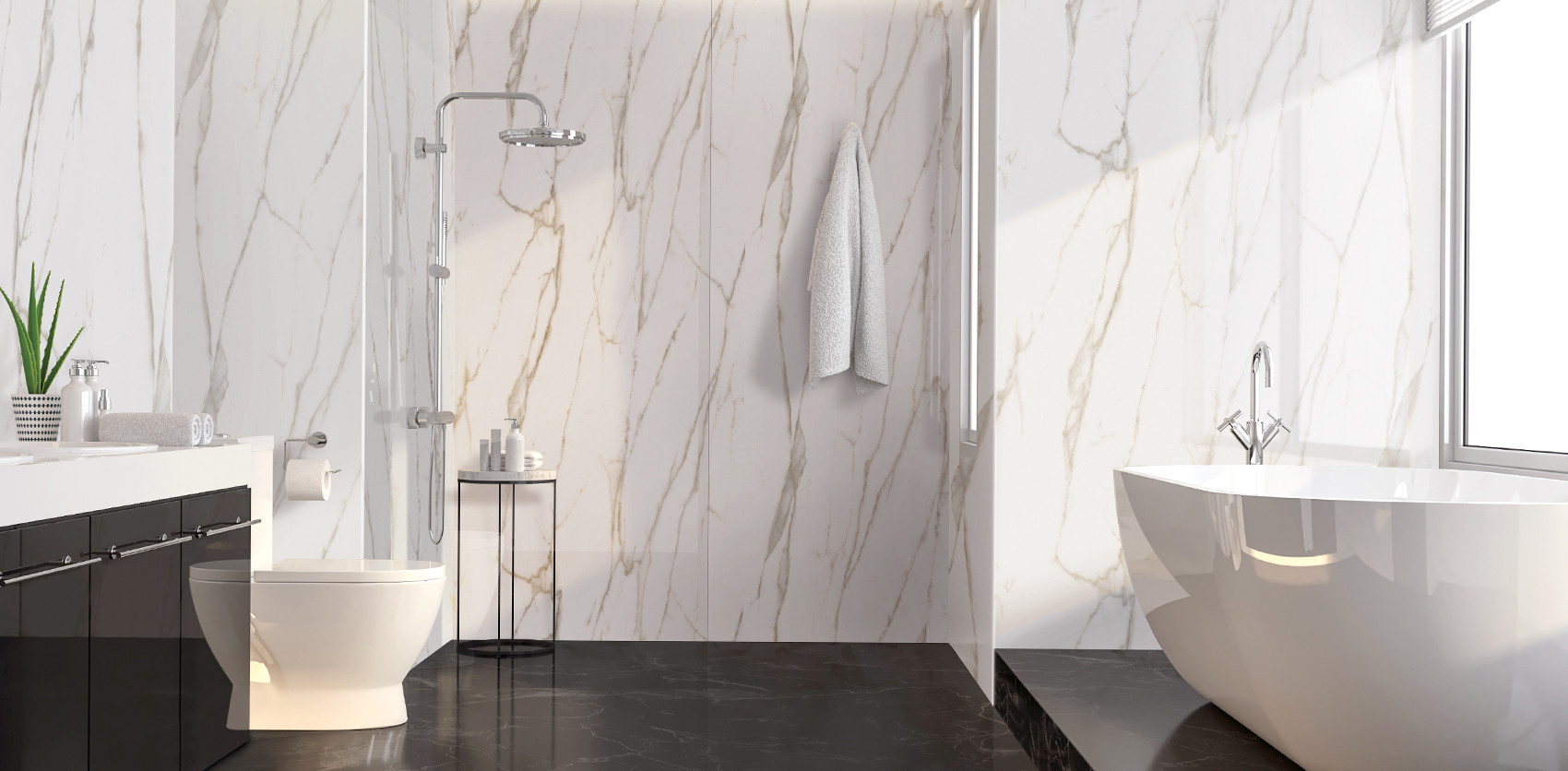 Prepare to lose your marbles with a revolutionary wall panel design material that makes
thrilling transformations easy. Epic, even.
Waterproof luxury wall panels
Wetwall elevates a bathroom's aesthetic, matches a variety of plumbing finishes and looks more expensive than it is.
Patented Scratch-&-Scuff-Resistant AEON™ Technology
Our wall panels create a seamless finish that stays tough in high-traffic spaces.
One-material-and-done installation
A dimensionally stable core means quick-install wall panels that are easier than tile, more durable than marble and much sturdier than acrylic–no extra materials needed.
What are Wetwall wall panels made of?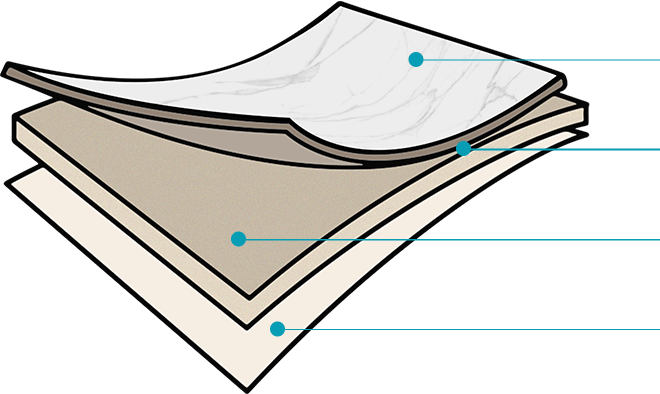 High-Performance Top Design Layer
PUR Bonding Adhesive
Solid Waterproof Core
High-Performance Bottom Layer
Wall panel edge configurations
The panels come in standard widths, including 8" (in 96" height only), 30", 32" 36", 48" and 60", and standard heights, including 72"
and 96˝. Custom panel sizes are available upon request.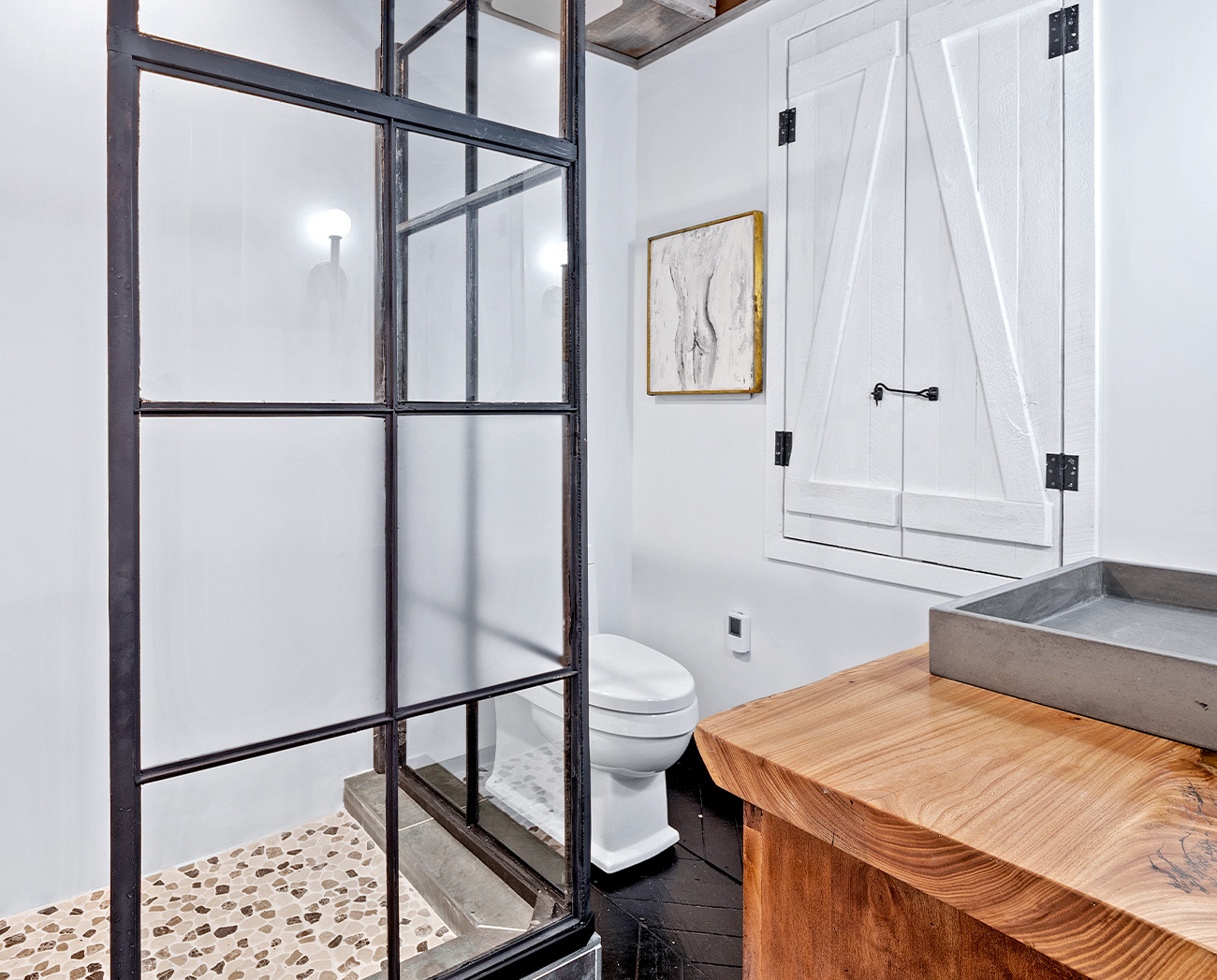 Get inspired by the experts
See how some of the Internet's favorite builders work
with Wetwall in their bathrooms.
Wow, what else might I like?