Lowe's Wall Panel Design Kits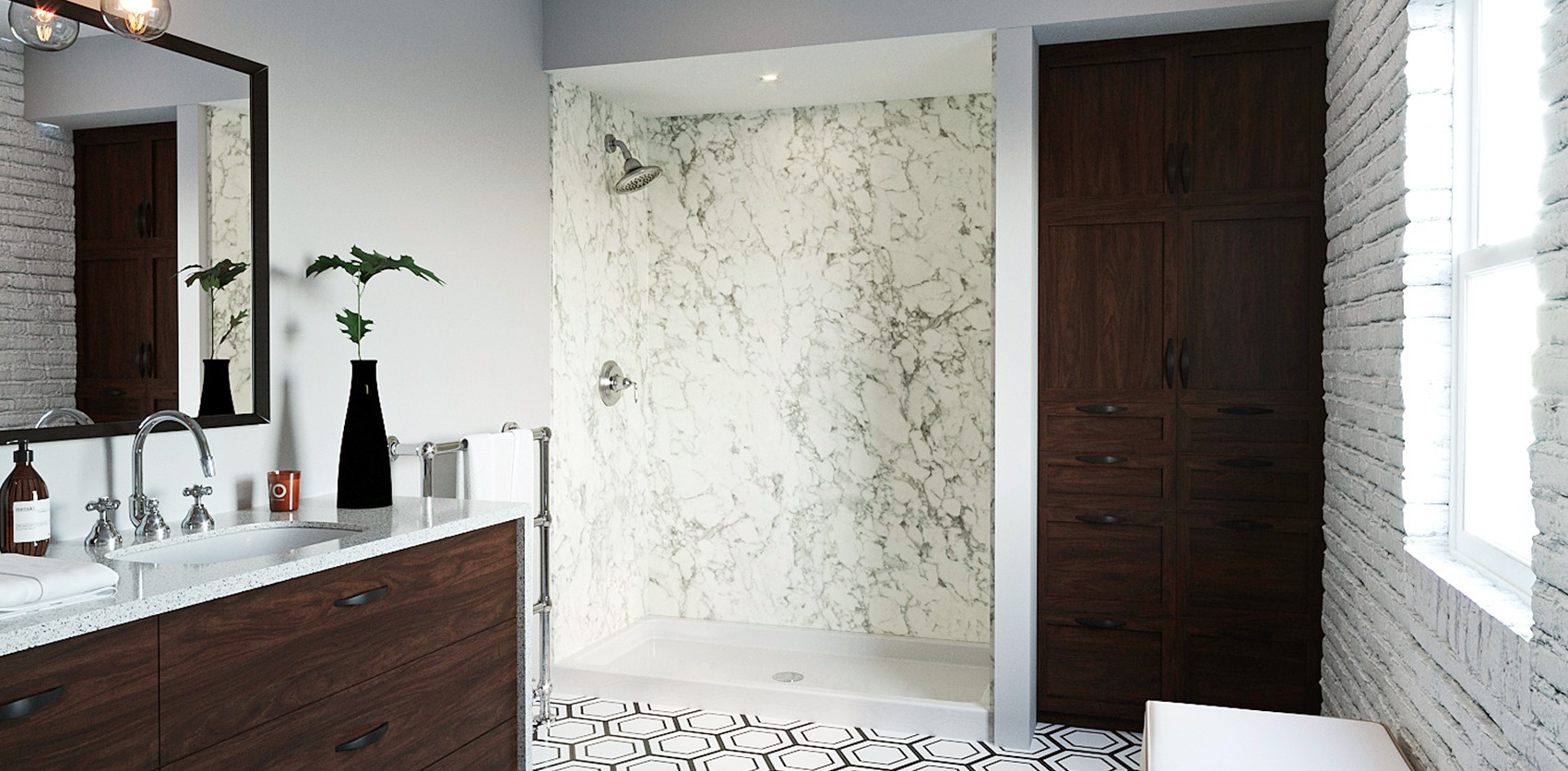 Your bathroom remodel is more seamless than ever with Wetwall's ready-to-install bath and shower kits at Lowe's.
Each kit includes almost everything you need to install it yourself, in as little as 2.5 hours.
Each easy-to-install kit includes panels, panel adhesive and color-matched sealants for a quick, grout-free application.
Skip the grueling tile demo. Wetwall's tongue-and-groove panels snap together right over your existing tile.
High-performance, pristine look
Wetwall is innovatively engineered to resist scratching and scuffing, and inhibit the growth of stain and odor-causing mold and mildew.
What are Wetwall wall panels made of?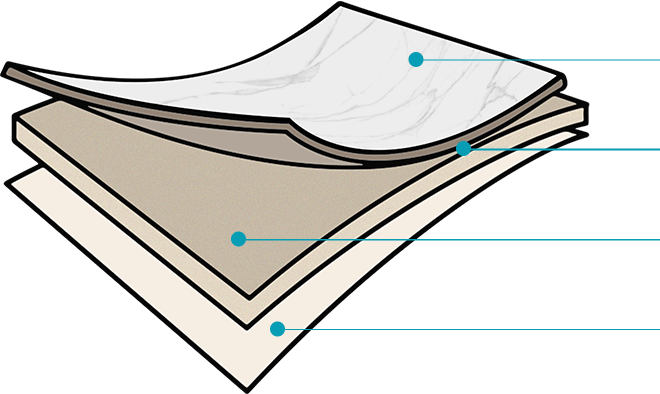 High-Performance Top Design Layer
PUR Bonding Adhesive
Solid Waterproof Core
High-Performance Bottom Layer
Bath and Shower Surround Kit Collections
We've boxed up luxury and simplicity into convenient, all-in-one kits that make installing a new shower or bathtub surround a snap.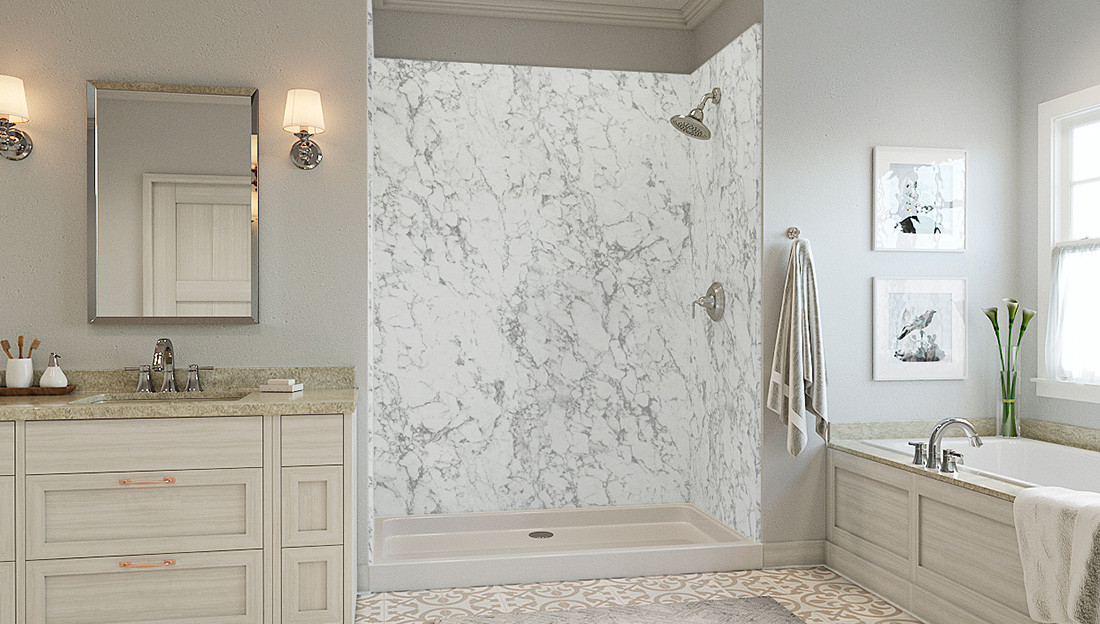 Shower Surround Wall Panel Kits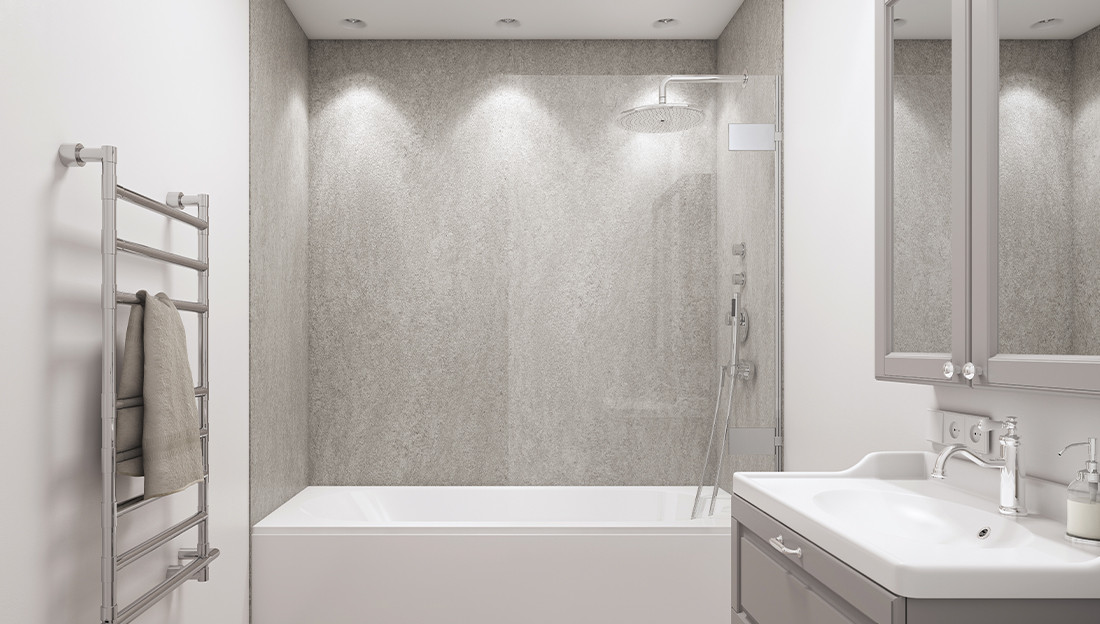 Bathtub Surround Wall Panel Kits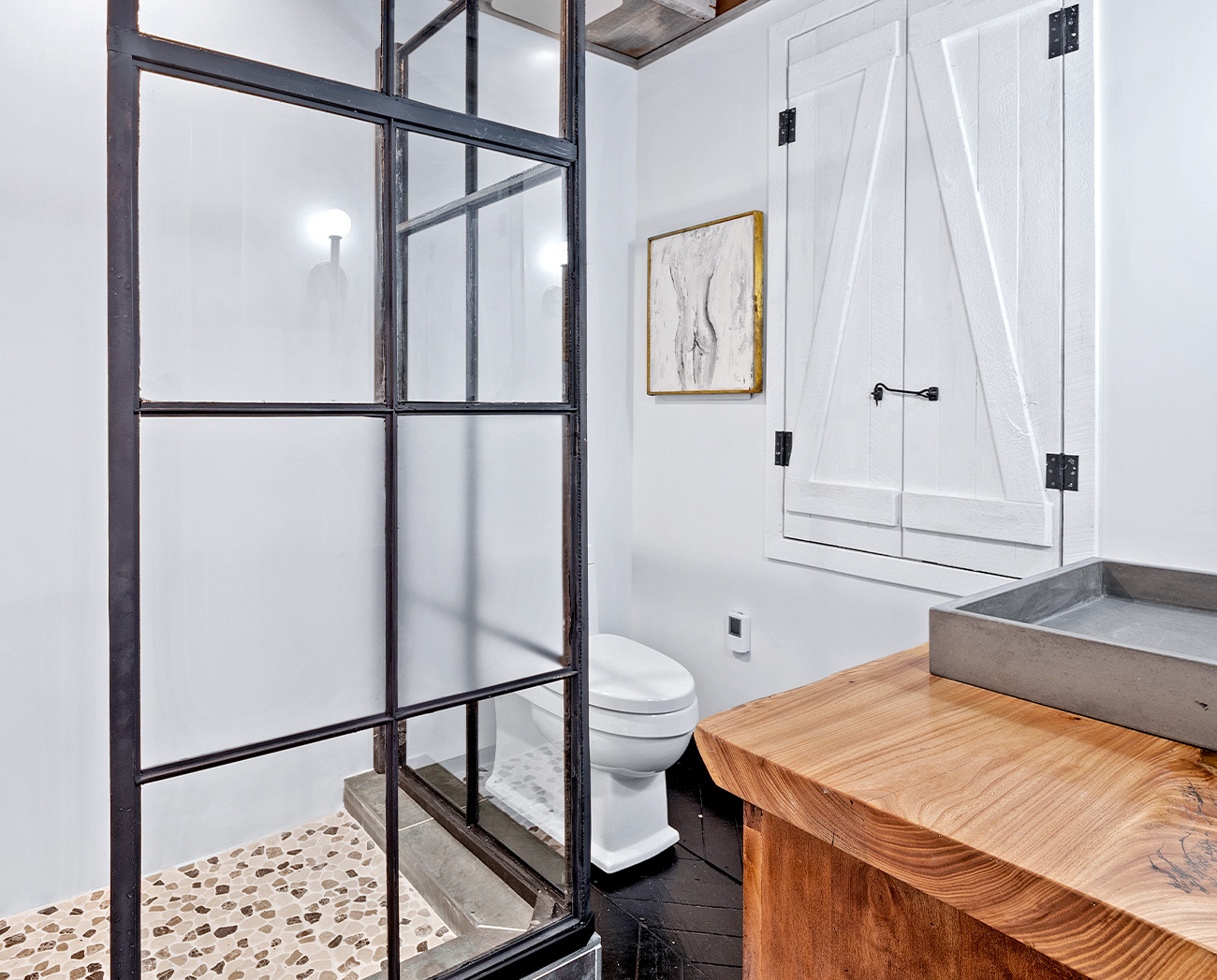 Get inspired by the experts
See how some of the Internet's favorite builders work
with Wetwall in their bathrooms.
Wow, what else might I like?