How to wow with Wetwall™
It's easy to create a modern and soothing sanctuary with Wetwall Waterproof Wall Panels. We can help bring your vision to life with additional technical resources, specification guides, videos and more.
---
Need more info?
---
Wow, Wetwall works in commercial spaces?
See how speed and ease of installation transforms larger-scale spaces.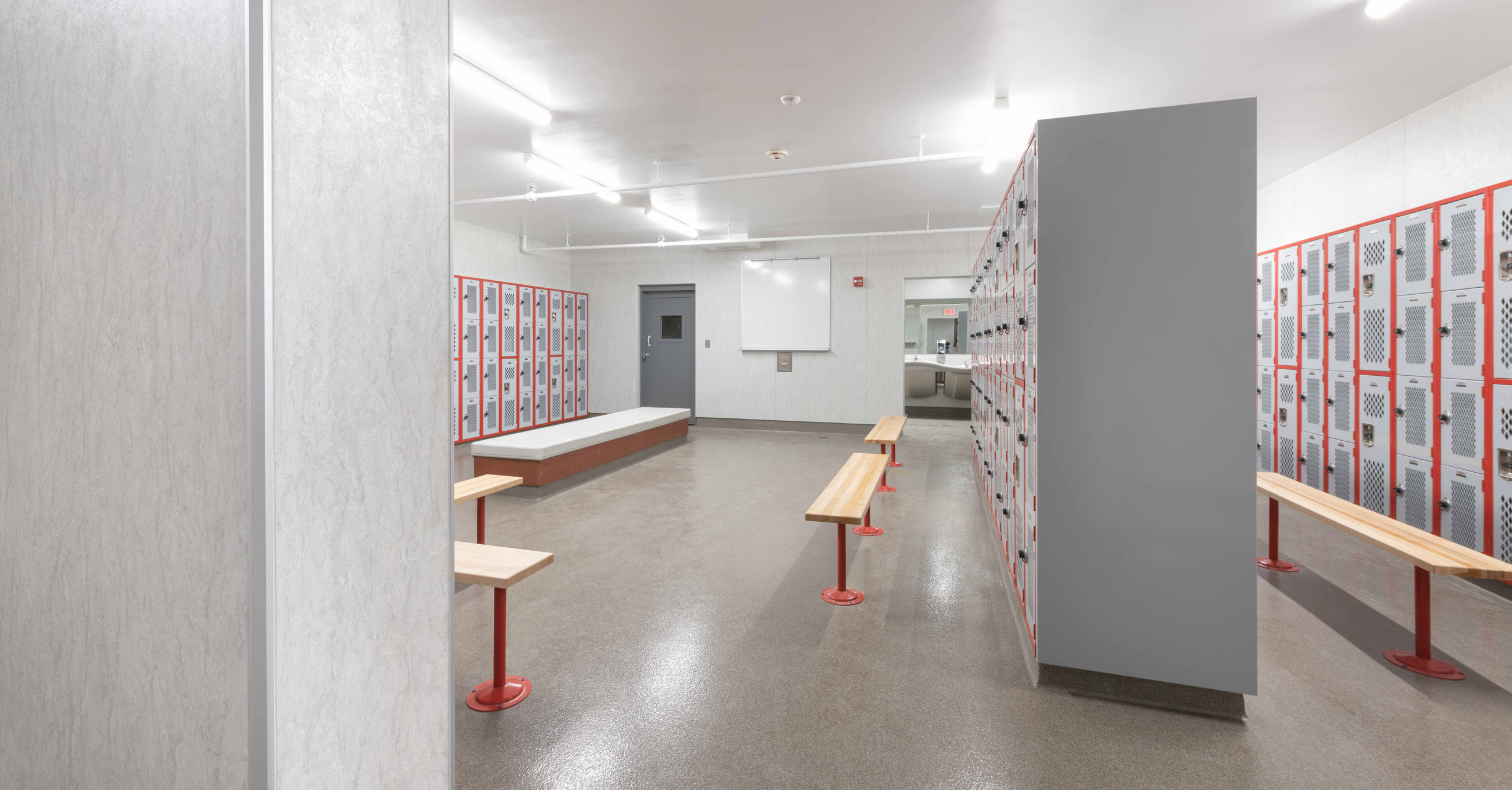 ---
Wetwall vs. Tile - The Ultimate Showdown
The Ultimate Water-Proof
Surface
---
FAQs
Wetwall is an innovative wall panel system for wet applications, such as tub/shower walls, wainscoting, wall cladding, backsplashes, tub skirts, and more. Unlike tile and grout, Wetwall doesn't need to be sealed and is easy to clean and is offered in a number of beautiful designs.
Wetwall makes it easier than ever to provide consumer driven designs in a water-proof solution that is functionally beautiful, quick and easy to install and offers the look of luxury at an economical price. EASY installation. EASIER maintenance.
What material is Wetwall panels made of?
Patented wall panel system consisting of two panels made of High Pressure Decorative Laminate bonded to a waterproof composite core. The core is a closed cell hyrdophilic product with filler that improves water-resistance and workability of the product. Panels can feature a flat edge, tongue/groove edge, and a decorative bullnose edge.
What tub/shower configurations can Wetwall be used for?
Single wall, corner, and alcove baths/showers. Innovative tongue/groove and postformed panels can extend beyond bath/shower surrounds.
Can Wetwall be used on the floor?
No, Wetwall is designed for wall applications.
What panel sizes are available?
Wetwall panel sizes:
Width: | 8" in 96" only | 30" | 32" | 36" | 48" | 60"
Height: 60" | 72" | 96"
How thick is a Wetwall panel?
How much does a Wetwall panel weigh?
Our lightweight patented panels are approx. 1.65 lb/sq.ft. A standard 32"X60"X72" 4-panel kit will weigh approximate­ly 105 lbs.
How long does it take to install Wetwall?
An average of 2.5 hours for a tub/shower surround.
Technical Resources
---